Located in JinHua, Zhejiang Province of China, Creative Dental has now been a professional manufacturer of orthodontic products integrating R&D,manufacturing and marketing into oneunity.Since its early foundation in 2006, the company have dedicated itself to the research and app lication of new material and new technology, which makes us outstanding from other competitor soon after.
The company now boasts its modernized factory covering over 10000 meters square meters, in which workshops, inspection room, offices and wareho uses are orderly distributed. The company has equipped the factory with advanced machines. Automation and efficiency are highly improved. The company also introduces advanced inspection equipments to maintain real time and effective supervision over quality.
With some of the most advanced technology applied , such as CIM and MIM Production lines , Creative Dental has been recognized as one of the leading Orthodontic Suppliers in China.They feature high strength, delicacy and aesthetic ness, and excellent clinical result.
The company also developed a series of elastic ties including ligature tie, separate tie, power chain and latex. The applicat ion of the best quality material and most advanced equipment ensures our ties high elasticity, good memory and continuous force, friendliness to soft dental tissues. For elastic series, various colors are available. To cater for the special need of customer,the company especially design cartoon ligature tie.
Creative Dental sincerely invites you to create a new orthodontic world.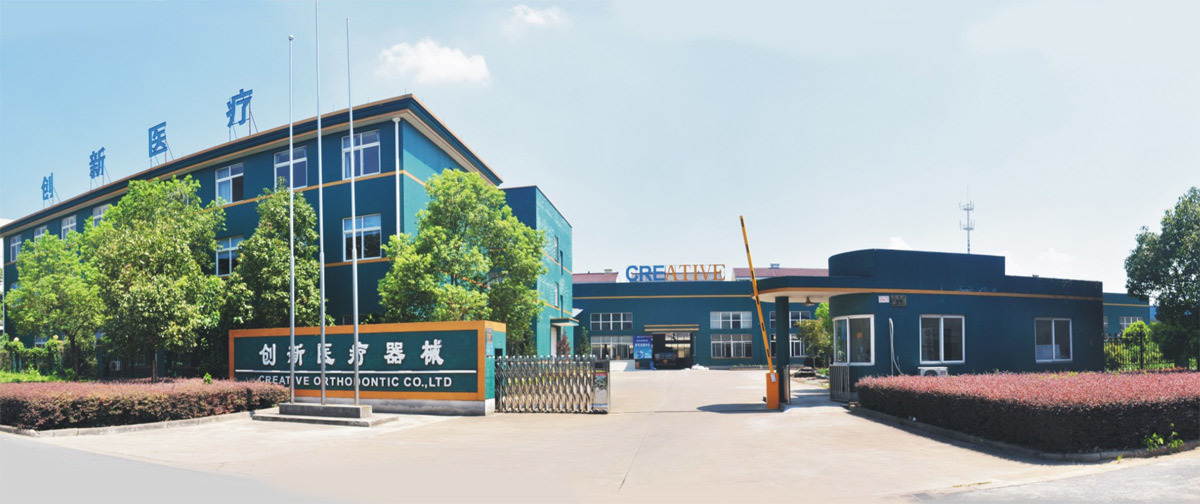 Address
No.99, Ganxi Road, Industrial Zone, Jinhua City Zhejiang, China.
contact
The company also developed a series of elastic ties including ligature tie